Semi-automatic rifle V-AR combines major advantages of both world`s most widerspread rifle systems – AR15/M16 AND AK47.
Semi-automatic rifle V-AR has perfect ergonomics and controls elements looks like type weapons AR15, but has a gas-piston operated system. Ensures reliability and simplicity of the internal layout and the highest preci production on CNC machines with own construction and design elements.
Currently we produce semi-automatic rifles V-AR in AR15/M16 standard NATO caliber 5,56×45, 9 mm Luger and 7,62×39. Rifle V-AR in caliber .308 WIN (7,62X52 NATO) is in the testing phase.
Rifle V-AR is available in several versions, manufactured to meet the demands of each customer. In conjunction with high-quality accessores is perfect and reliable weapon 21st century.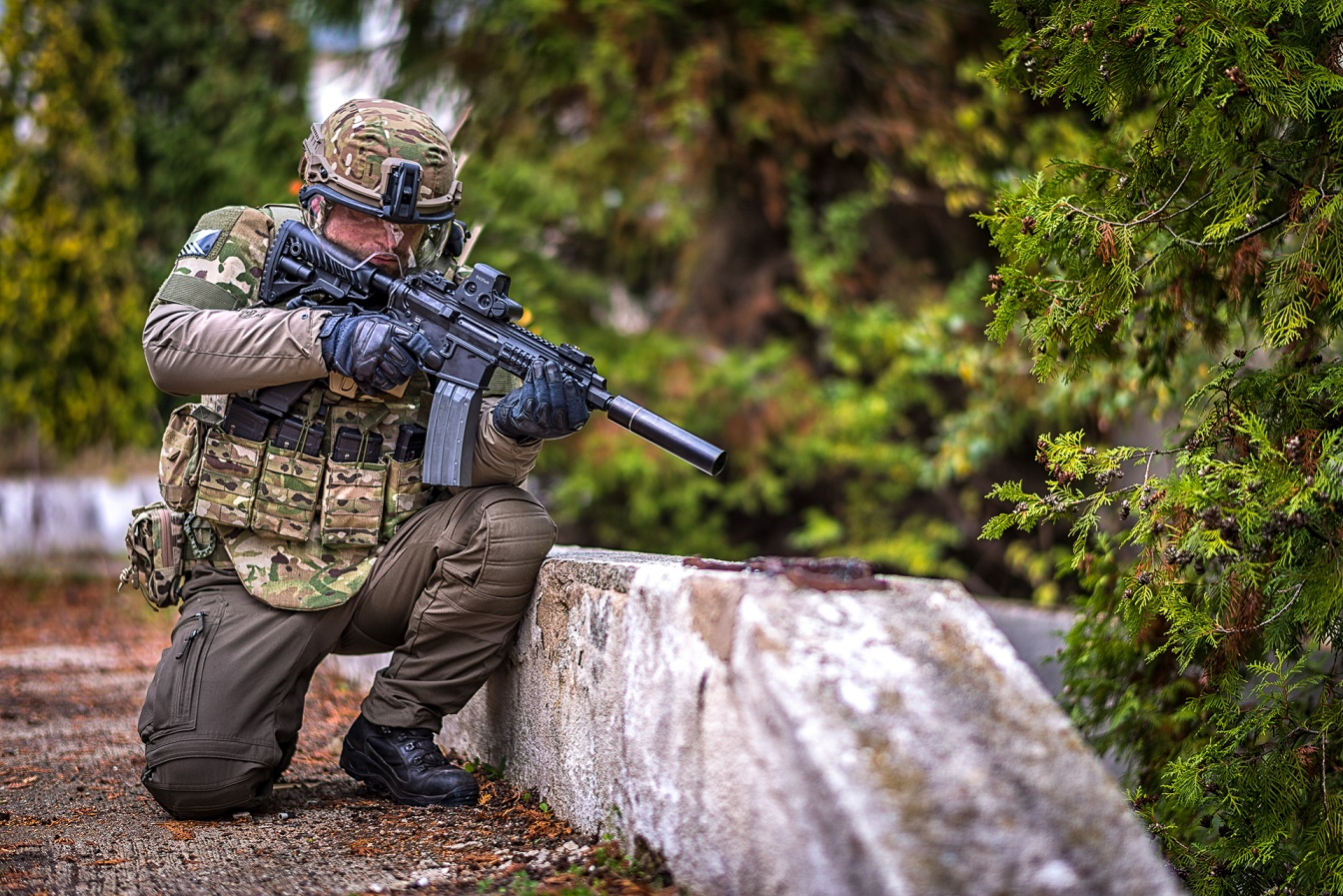 We deliver the V-AR rifle in two variants
self-loading (Semi car) – category "B"




self-rifle (Full auto) – category "A" weapon (only with the exception of the Police)
The V-AR rifle comes standard in caliber
AR15 / M16 NATO standard caliber 5.56



caliber 7.62×39


9mm luger
 TTD for AR15/M16 standard NATO caliber 5,56
Semi auto
Barrel

Length min/max

Weight

 

inch

mm

inch

mm

pound

kg

10,5

266

25.19/28.54

640/725

6,39

2,9

12,5

317

27.16/30.51

690/775

6,83

3,1

14,5

368

29.13/32.48

740/825

7,27

3,3

16,5

419

31.49/34.84

800/885

7,93

3,6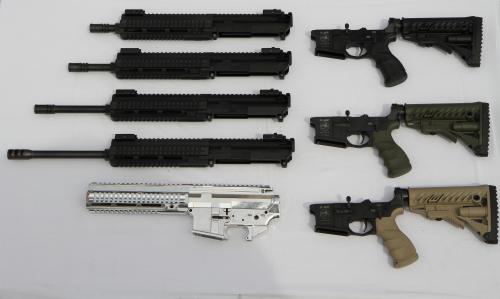 V-AR Components

The top and bottom of our V-AR rifle are CNC machined from a high quality aluminum alloy.
This alloy consists of various components, including Titanium, and a large piece overcomes steel both in bulk and in durability.
Forefront
The foregrip is also made on CNC machines. It has four standard picatinny rails and optimized cover for the piston mechanism.

CNC machines guarantee the highest precision of each manufactured part, the gun holds together very tightly, shows no unwanted movement, rattling,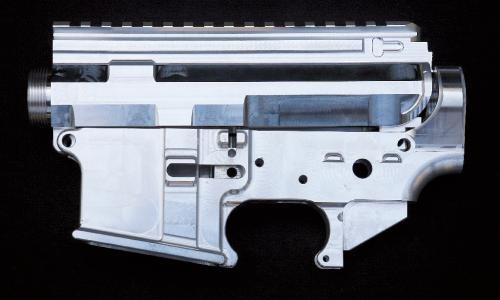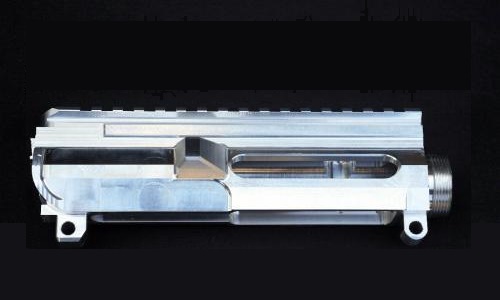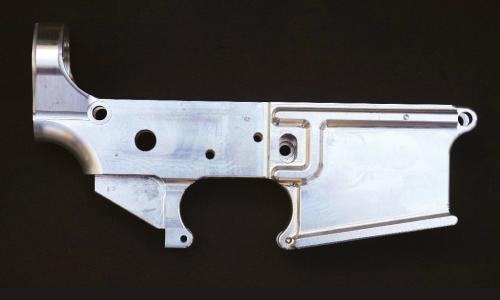 Barrel LOTHAR WALTHERS
Pro pušky V-AR používáme pouze hlavně špičkové kvality od známého německého výrobce Lothar Walther.
Hlavně mají stoupání 1:7.
Pušku V-AR dodáváme standardně v těchto délkách hlavní – 10.5, 12.5, 14.5 a 16.5 palců, ale nakonec délka hlavně vždy záleží na potřebách určitého zákazníka.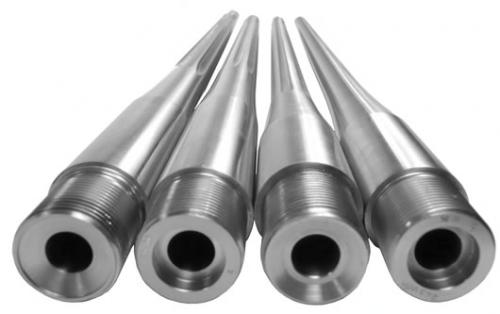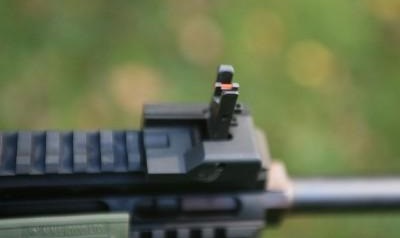 1. variant
"flip-up" two-point sensors of their own design. It can be used both with and without a collimator. The dots are optimized for Eotech collimators, however they can be used with almost any collimator offered by the market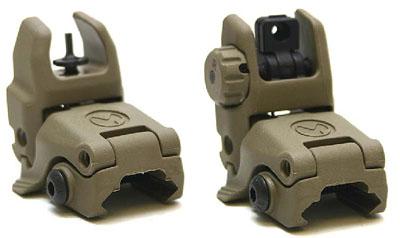 2. variant
The other option is to equip Magpul Magpul Magus flip-up sights.
Grip

The standard V-AR rifle is equipped with quality FAB Defense accessories.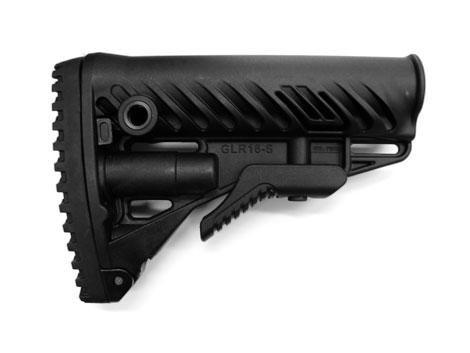 Trays
The gun is delivered with high-quality G-MAG trays. G-MAG is a MAGPUL licensed by its P-MAG cartridges. Satisfaction is certain, the differences compared to P-MAG are scatter. The picture shows a comparison of G-MAG / P-MAG.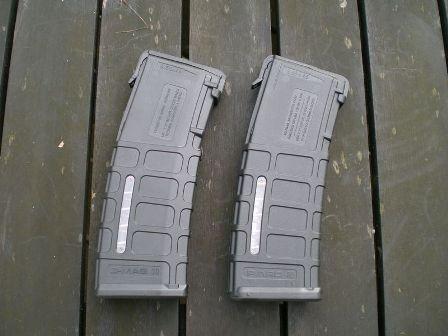 PROAMMO CENTRAL EUROPE © 2018