The UTX® round solves most of the major issues that law enforcement officers and professional trainers experience with other 9mm non lethal training ammunition systems.
Use the UTX® round with MOST  existing NON-UTM 9mm weapon conversions

No additional cost for new conversions

Retains same reliability and marking consistency of standard UTM rounds

Ends jamming issues seen with our competitors so you spend your time training not cleaning  barrels.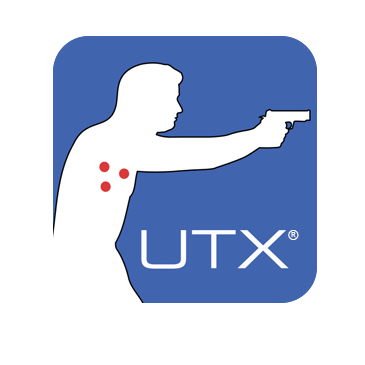 9mm UTX
UTX® Marking Round
Velocity: 370fps (113m/sec)
Noise Level: 121dB
Accuracy: 3.0″ at 8.2yds (75mm at 7.5m)
Standoff Distance: 10″ (0.25m)
Avg Muzzle Energy: 2.4ft/lbs (3.3 Joules)
Non-Tox
Description
Our new 9mm UTX® Marker Round allows you to enjoy the accuracy and reliability of UTM's Non-Lethal Training Ammunition technology, without the need to buy a new conversion.
ACCURATE
Our patented driving bands and dual primer system ensure:
Malfunction-free training – even after hundreds of rounds
No plastic shavings or inaccuracies caused through smooth bore effect
Controlled and consistent velocity
Maximizes the effectiveness of your Force-on-Force, Force-on-Target, and tactical training
RELIABLE
UTM's patented inertia technology (as opposed to bursting) allows glancing shots to mark, providing more consistent and reliable hit identification during Force-on-Force exercises.
AFFORDABLE
The UTX® Marker Round fires from your appropriate existing conversions, without the need for alterations or gunsmithing "" maximizing convenience and minimizing cost.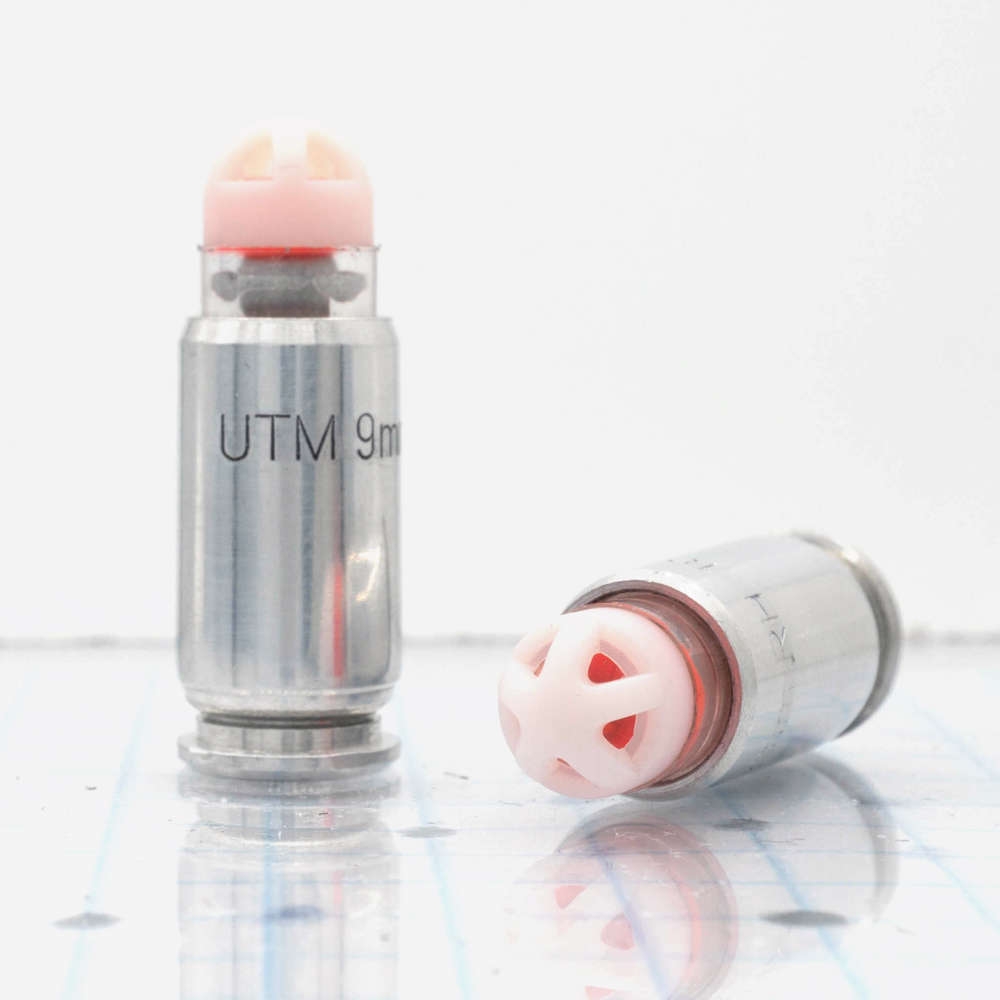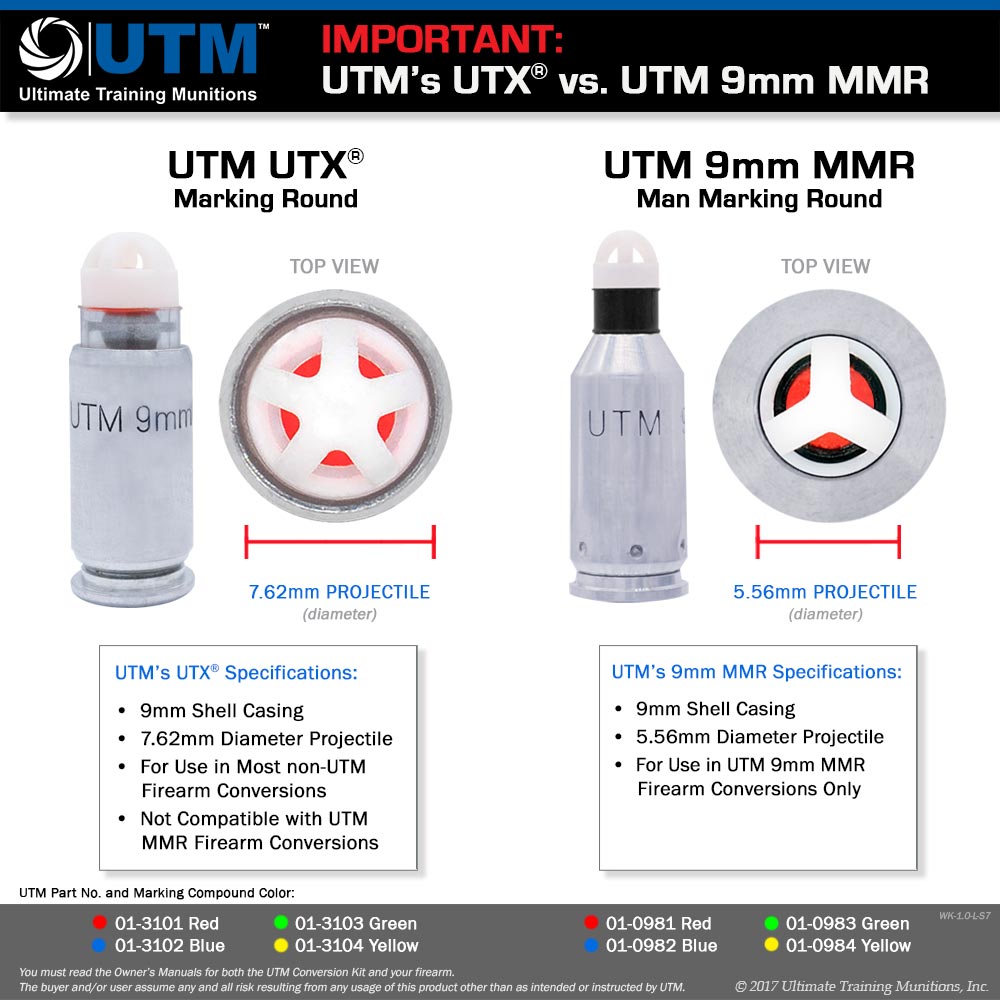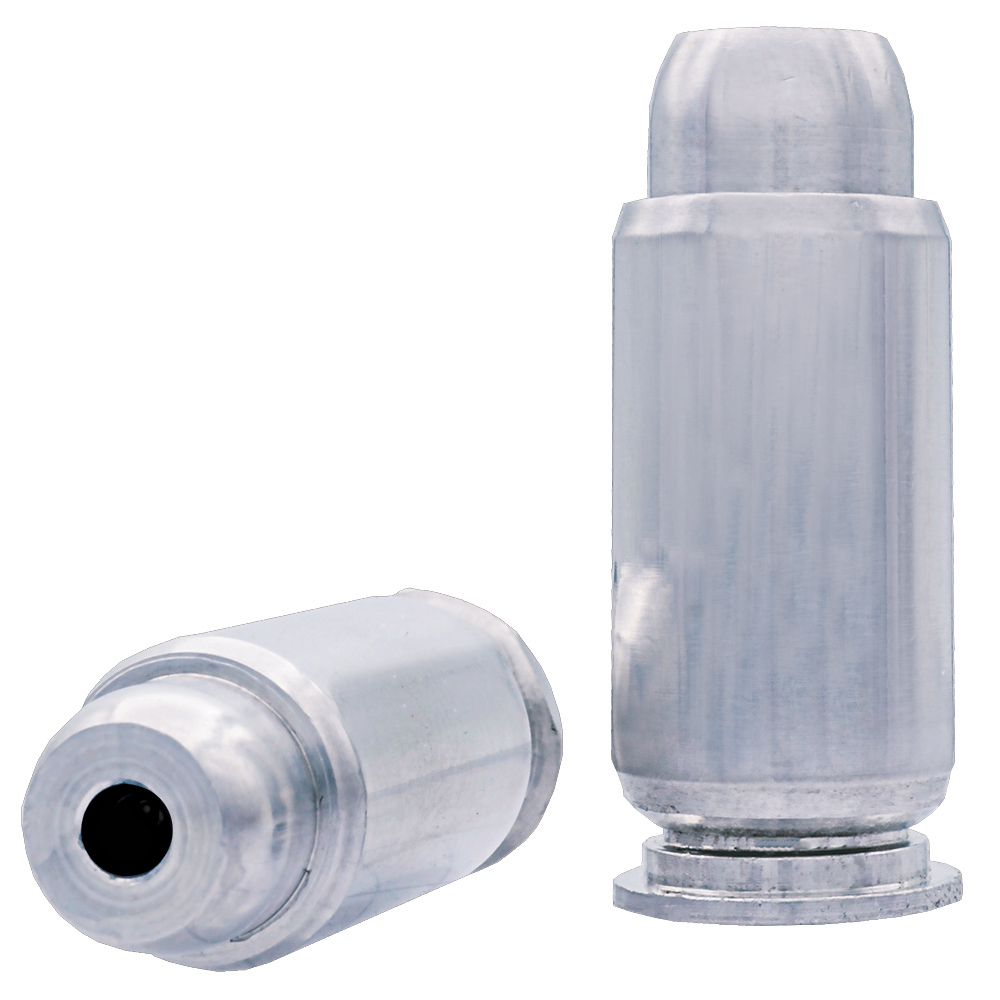 PROAMMO CENTRAL EUROPE © 2018